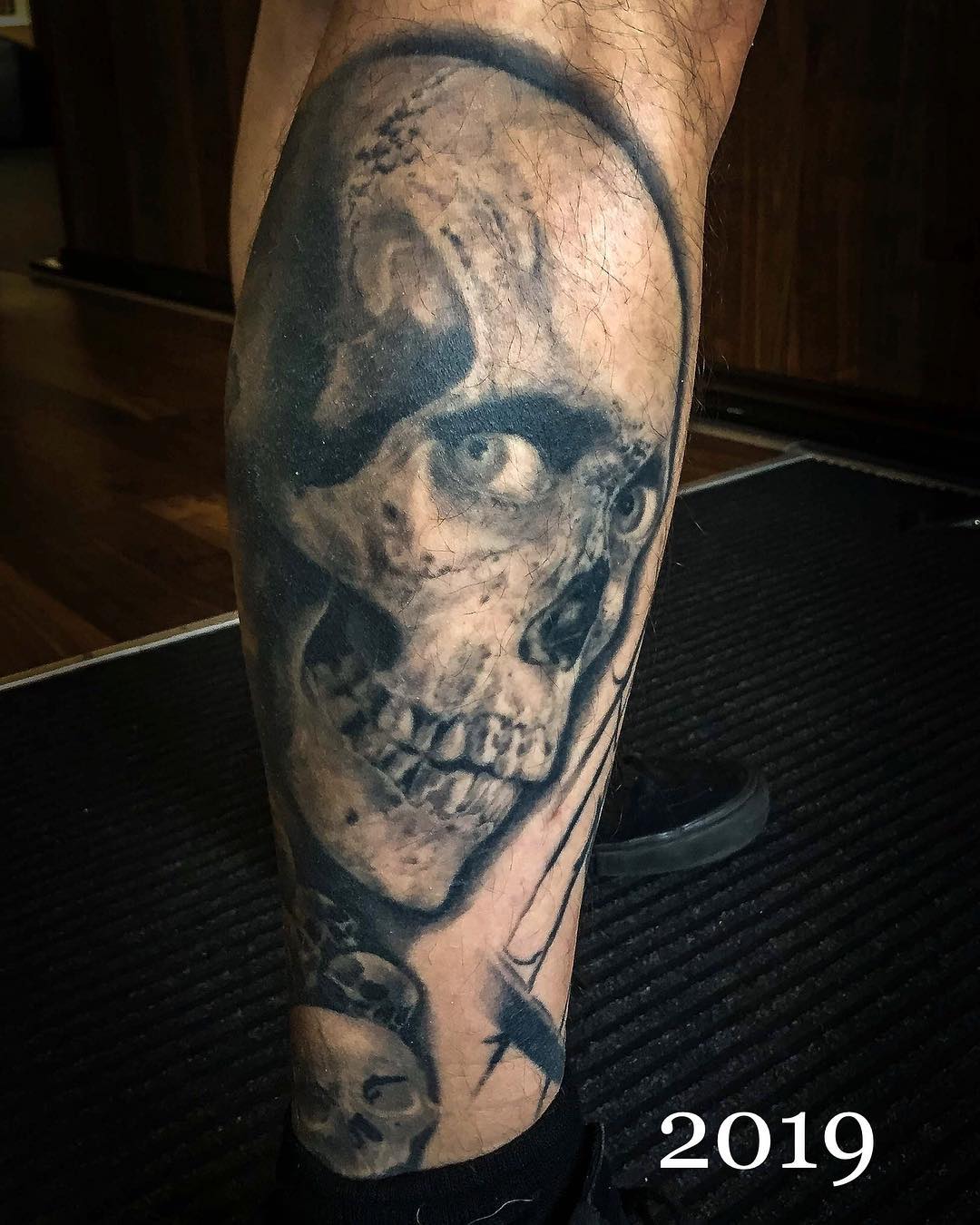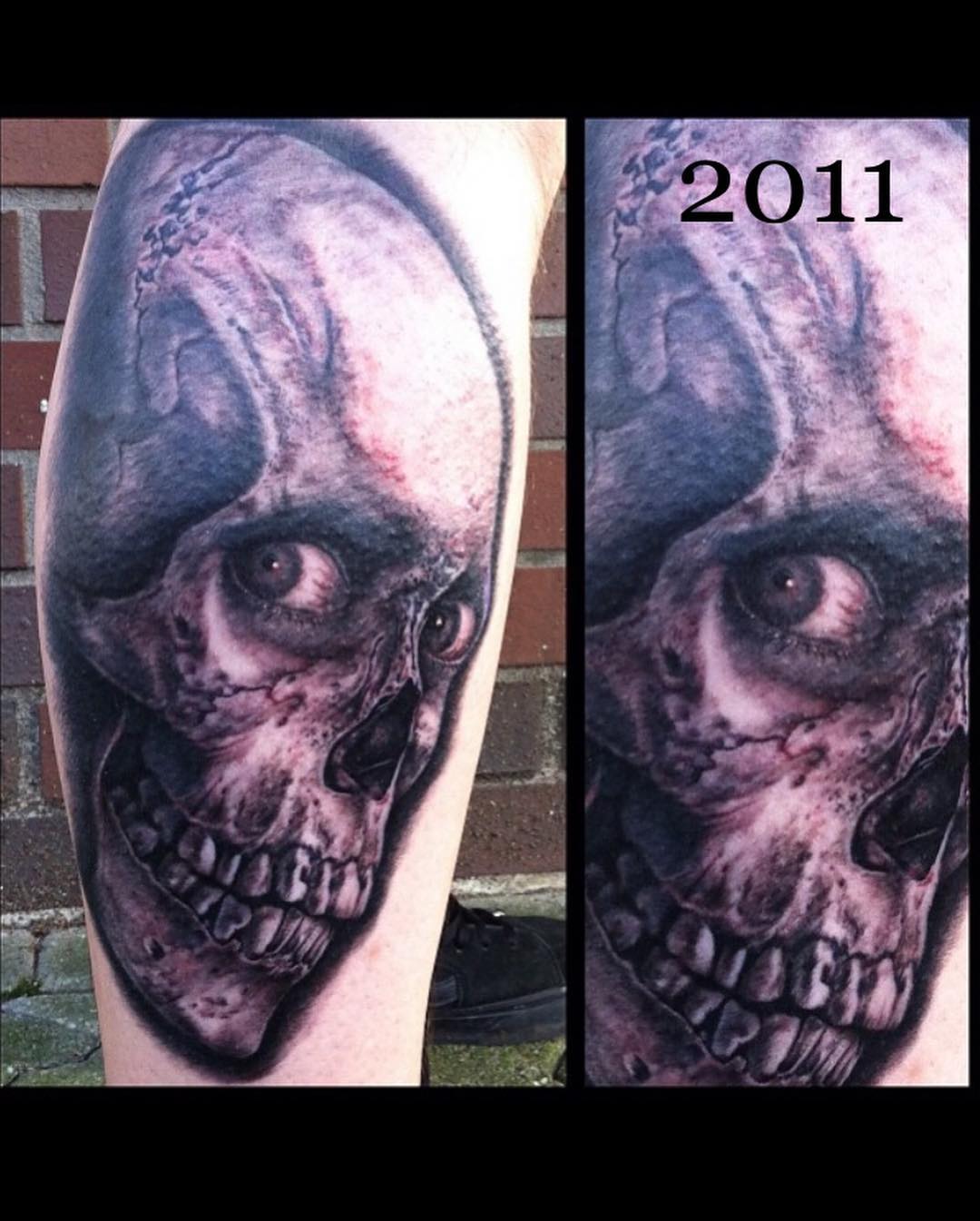 This is a tattoo I did back in 2011.
I've taken this picture yesterday, in early 2019 – so this tattoo has been in the skin for almost 8 years now.
As you can see, a lot of details got lost, the ink has faded and some contrast is gone.
But that's exactly what will happen to tattoos after almost a decade – it's a natural progress!
It's an artwork by itself, you just simple can't compare it to a print or a painting on paper or canvas.
It's art on the human body, in the skin – as the human body ages, the skin will age…and those tattoos in the skin will age with it.
If you're looking for that insane photorealistic full colour super-detailed pieces you see all over social media, please get yourself some stickers.
If you're looking for a tattoo, accept the fact that it will age and that every single tattoo is hand-crafted and not done with a laser printer.
To me, that's the true meaning of getting a tattoo – not following some fashion trends.
.
.
.
#nofilter#tattoo#tattooing#tattoowork#tattooart##artwork#portrait#portraittattoo#blackandgray#shadesofgray#skull#skulltattoo#evildead#deadbydawn#samraimi#horror#horrortattoo#eye#eyes#evillook#ruhrpott #ruhrgebiet#zeitgeist#zeitgeisttattoo#healedtattoo#healedtattoos#ashvsevildead