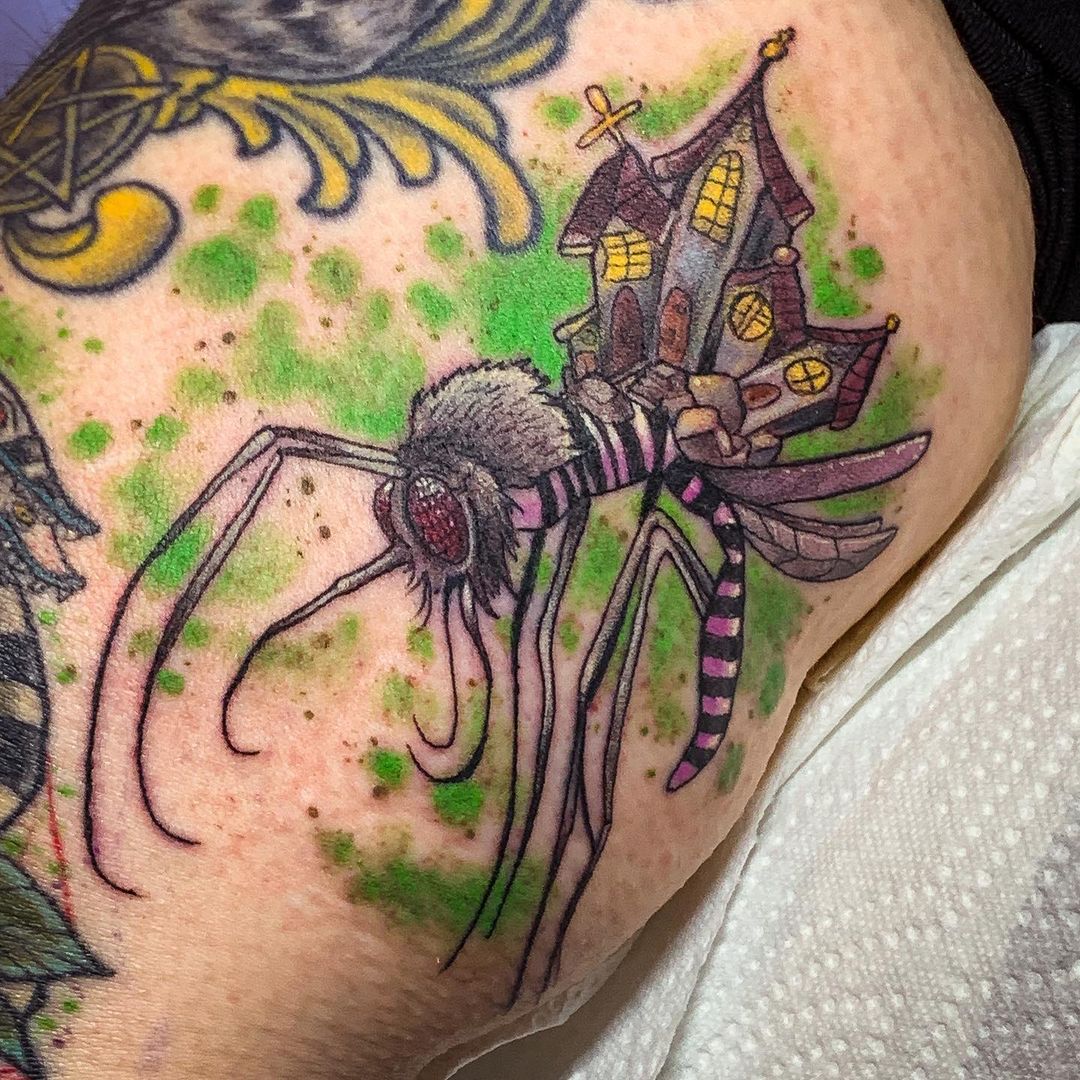 Another fun gap filler on @duchess_ravenheart who brought vegan cupcakes to her appointment today! ✅🧁
.
Design by @constanceitis – Thanks a lot 🙏
Hope you like the colour choice…
.
Now go to her profile, check out her stuff and get some nice prints or grab an original artwork 🫵
.
.
.
#tattoo#tatau#tatovering#tätowierung#beetlejuice#sandworm#rose#stripes#beetle#dotwork#worminfested#kneetattoo#timburton#teeth#zeitgeist#zeitgeisttattoo#bottrop#ruhrpott#ruhrgebiet#oberhausen#gelsenkirchen#moskito#moshkito#stechmücke