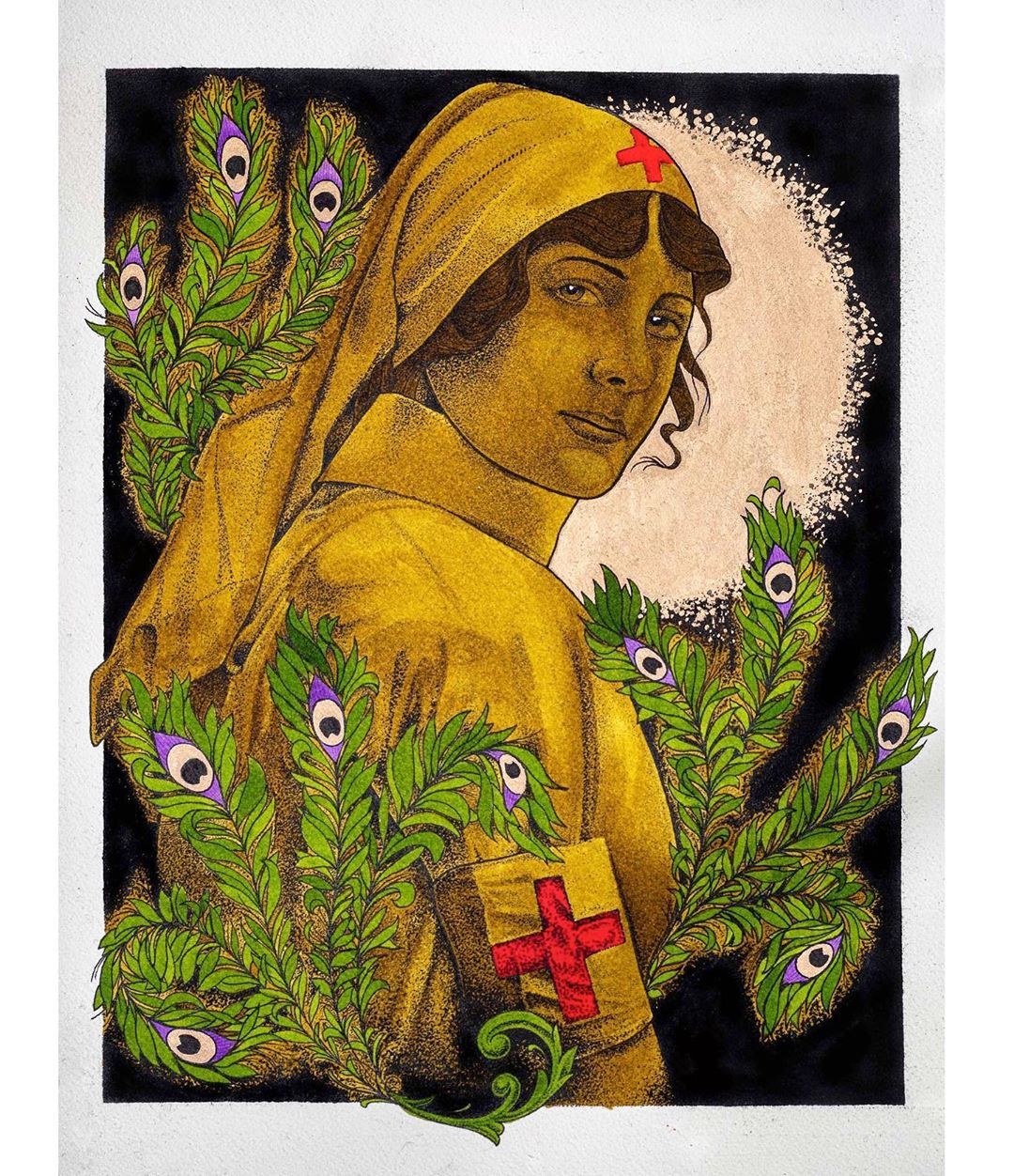 My contribution for @stef_bastian 's charity project FRONT LINE
.
Ink and liquid watercolours on 12 x 16" Arches Paper, 300g
.
Almost 300 artworks from elite artists from over 25 countries worldwide will be displayed online starting today!
On Saturday, 11th April 2020 there will be an online auction where YOU can bid on the original artwork(s)!
.
Every single cent will be donated directly to the FRONT LINE, i.e. hospitals, doctors, nurses and institutions that are most effected by Covid-19 these days.
👉Learn more, how to help and enjoy all these artworks by following @stef_bastian_presents NOW
(All artworks will be added during the next hours)
THANK YOU!
.
.
.
#art#artist#covid#corona#charity#stopcorona#coronawars#artwork#fineart#penandink#penandpaper#ink#dotwork#arches#rapidograph#blackwork#ruhrpott#covid19#frontline